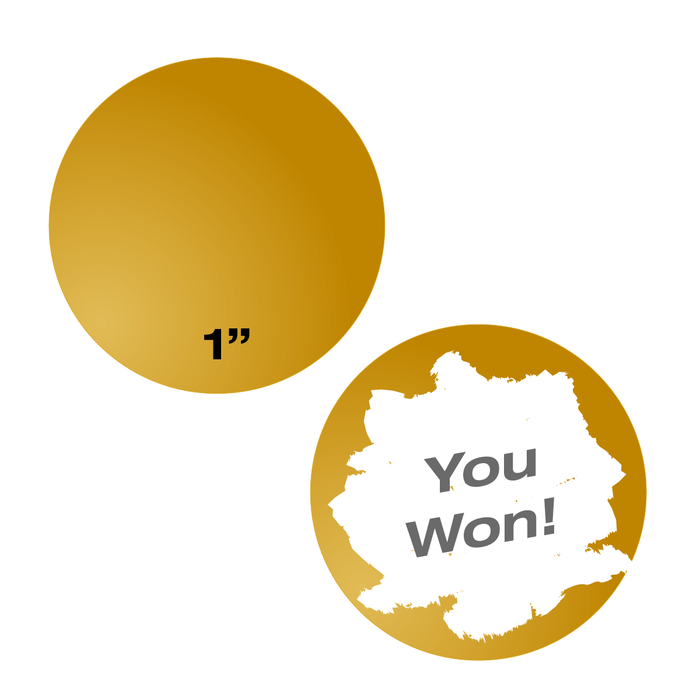 1" Gold Scratch Offs (Qty 100,000)
Our premium 1" Gold Scratch Offs are perfect for direct mail promotions, contests, and giveways. Great for automotive marketing mail pieces. 
Quantity 100,000 (4 rolls; 20,000 per roll)
1" diameter GOLD scratch offs
Rolls come on 3" cores
Works on any brand of tabing equipment (Kirk-Rudy, Neopost, Buskro, ProFold, Rena, 

Accufast, Astro, DataTech, Pitney Bowes, and more)
We buy in bulk and pass the savings on to you!